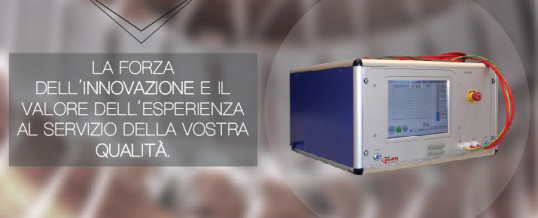 Demonstrating our partial discharge detection solution
On March 20th, we organized an event for our customers to demonstrate our latest partial discharge detection systems, displaying the effectiveness of our systems and how they can be used to ensure the quality and durability of a broad range of products.
The demonstration event featured the brand new H9/CPS testing tool, giving customers who attended the first chance to see our new product in action. The H9 has been in development for several years, and it is something we are very proud of.
With its new software, developed alongside the H9/CPS, the system offers higher measurement accuracy for improved performance, combined with the usability and reliability that our customers expect from everything we do.
For many of our customers who attended, the day became a chance to enjoy specialized training on the new tool, seeing its capabilities first hand and exploring the capabilities of the new machine. Hands-on experience is always useful when looking at new tools, and we received a lot of positive feedback throughout the day.
With customers enjoying our new machine and successful testing completed, this became a very successful event for us and all who attended.
We hope to continue this success with more demonstration days in the future, and would like to thank all out valued customers who attended throughout the day.