How can we help you?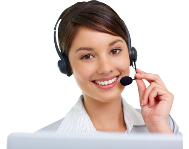 Risatti Instruments Srl offers an attentive aftersales service in ITALY and WORLDWIDE.
The Customer can choose whether to send the machine at our plant or receive our specialised technician for calibration or reparation services.
Besides, we offer a remote technical service with the use of Team Viewer program, which can be downloaded directly from our website. This procedure allows our hardware and software technicians to chat in real-time with our customers to understand and detect the problem on the machine. In this way, we provide a focused, efficient and professional aftersales service.
Risatti Instruments Srl offers an annual calibration service. After every intervention, a Calibration Certificate is given to the Customer. The calibration is performed using ACCREDIA Certified instruments. It is also possible to stipulate an annual calibration contract to guarantee the correct and proper functionality of our machines measurements.
Risatti Instruments Srl offers an installation training service in ITALY and WORLDWIDE. It is possible to have a one-day training course, where the customer is followed by our technician and learns how to use the machine is a proper way. This service has the aim of offering the customer an immediate support, in order to avoid possible future problems on the machine. This service is offered with the following options:
• Training at Risatti plant
• Training at the customer's plant
• Remote connection system (Team Viewer) available worldwide.