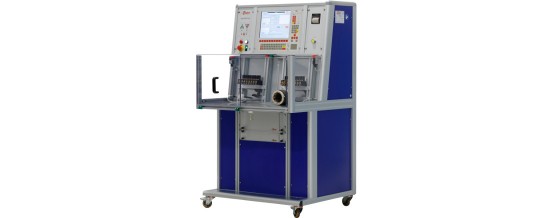 To celebrate our 70° anniversary, Risatti wants to present the new edition of its H5/NCP Stator Bench. This machine has always represented a pillar in the Company production, for its technical performance and versatility.
Together with the standard tests (ohmic resistance, dielectric strength, rotation, Surge), the customer can customise this machines, choosing among several options like:
insulation resistance;
ground efficiency conductor;
partial discharge;
single or double workplace;
5KV for dielectric strength and Surge tests;
clamps expandable from 8 to 16
These are only a few of the numerous options offered for tests optimisation and to make the H5/NCP the suitable instrument for any type of use.